What is a Digital IAHealthQuest?
Maintaining your health or recovering from illness can be confusing with mixed messages and overwhelming volumes of information. Many people speak of health journeys, but the process of getting from one place to another can often be fraught with conflicting directions, uncertain choice points, and even a lack of specific goal or destination. What both patients and practitioners need is a clear guide, a better way to determine what is working and what is not in terms of health and treatments. The IAHealthQuest defines the ultimate destination, but the pathway there is guided by our IAPursuits. These 2-week intervals focus on short-term goals structured around our SMARTTERRR goal framework.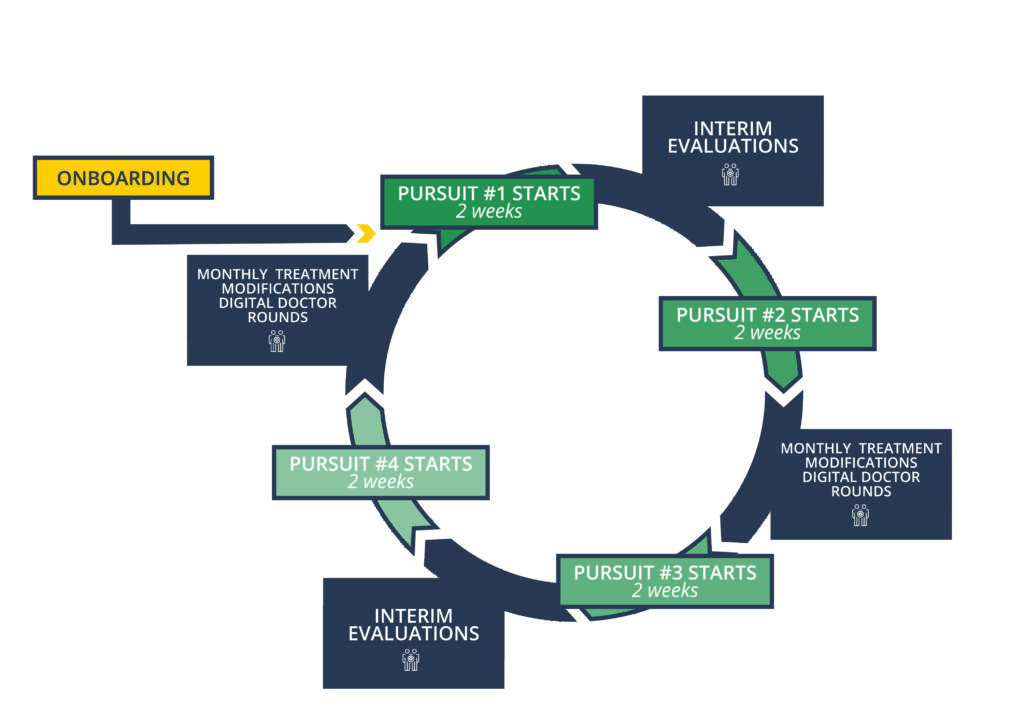 Our combination of the best behavioral science, digitally connected health and our unique approach to data integration and N-of-1 individual evaluation makes the best use of these disciplines to enhance the patient quest, empower better-informed choices and ultimately optimize value-based health outcomes.
Where are you now and where are you going? What is your destination? How will you get there?
Every individual starts their IAHealthQuest from a different point, seeking a different health goal which ultimately needs its own unique path. Different starting points and different goals means our paths will and should be different. It is through our connected care relationships that we can efficiently and effectively capture the necessary clinical and experience data on your quest to better determine what you need, how you are responding to your treatment and help you and your doctor manage your care, make more informed choices and improve your outcomes.
See what an affordable Digital IA HealthQuest looks like for each of these health conditions below:
Explore Our Health Quests