IndividuALLytics® Team Leaders
IndividuALLytics® is excited about blending the unique N-of-1, Group, Behavior, and Computer Science experts to make a difference in people's lives with chronic health challenges. We have included a unique blend of collaborative business leaders to support rapid science validation and value creation to help important health communities and their leaders.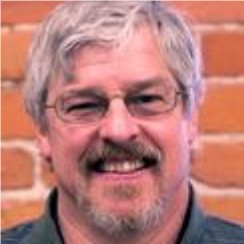 Robert Simms
CEO, President, CFO, Treasurer, Board Member
Mr. Simms has worked four decades in industry and information technology. He spent the first 14 years of his career in large corporations (GE, IBM, GM/EDS). Since that time he has advised and built early stage companies. His executive experience includes situations as diverse as taking companies from startup through market success, private sale and IPO; private debt- and equity financing to fund growth; and leading operational turnaround and debt workout situations; in each case delivering successful outcomes for the company and its shareholders. Mr. Simms retired in 2015 from his position as CEO of Menlo Associates LLC, a holding company incubator, and simultaneously he retired as CFO of the companies in which Menlo had a controlling equity interest. He currently focuses on his real estate interests and mentors early stage companies in which he continues to have an investment, and recently joined IndividuALLytics as its CEO. Mr. Simms also enjoys the privilege of currently serving on the Boards of several outstanding organizations: Scarlet's Smile, Saphran, Inc., Edgewood Park Association HOA, Amherst Condominium HOA, inFocus Payroll, Inc.., and IndividuALLytics. Specialties: Operations and the nuts-and-bolts of building new businesses..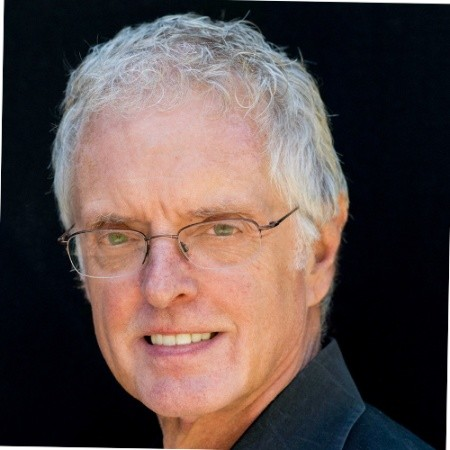 Ted Dacko
Board Member
After successfully managing HealthMedia for 10 years leading to a great exit with J&J, Ted now runs Arbor Dakota, a consulting company dedicated to helping early stage tech companies grow great ideas into great companies. He helps companies with their growth strategies and focuses on marketing strategy and sales discipline..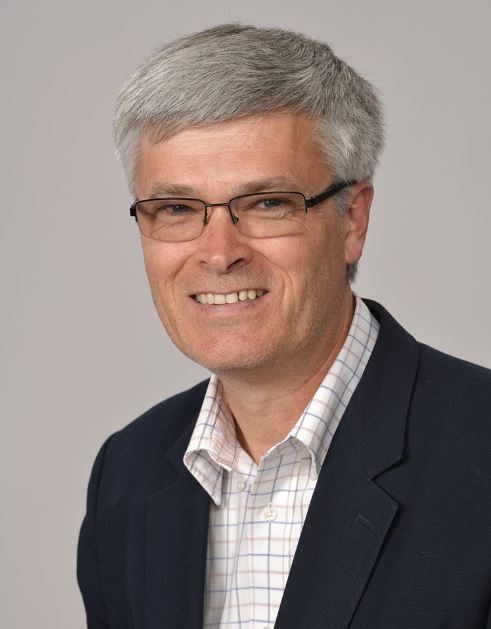 Dennis Nash
Co-Founder, Adviser
Dennis has led high growth teams at IBM, Oracle, E&Y Consulting, and several successful new technology startups, including helping Telxon and Proforma support growth that generated sizable business exits. His business development experience helped rapidly get new products commercialized and ramped up sales to millions to hundreds of millions $ per year. Dennis has been instrumental in getting executives, finance, marketing, sales, operations, service, and engineering/development aligned to engage targeted customers to deliver high value that obtained high growth and shareholder value. He has also managed two successful business restructuring projects and winddown. His quality systems background blended with feedback from hundreds of mental health, medical, and bio-systems experts plus patient health advocates identified challenges brought the need for N-of-1 science to the forefront. He is a Mechanical Engineer with minor in business from MIT that helps teams succeed by delivering world class solutions to previously big unmet needs and leveraging breakthrough technologies with effective strategic intellectual property protection.
Steven Schwartz, Ph.D.
Co-Founder, Advisor
Steven has been involved in healthcare delivery and research for 30 years and has led outcomes evaluation and clinical trial coordination in a variety of settings including healthcare delivery systems, digital health technology, data analytics and the pharmaceutical industries. As part of the Behavioral Science Team that architected and evaluated the suite of HealthMedia digital health coaching products prior to, during, and after the company's acquisition by Johnson and Johnson in 2008, Dr. Schwartz has been part of the digital innovation curve in healthcare for many years. He has published extensively in peer review science and industry trade publications. He has spoken on key health and technology topics locally, nationally and internationally. As a Boarded Clinical Psychologist, Dr. Schwartz has significant theoretical and practical expertise in (Cognitive) Behavioral Psychology, Learning Theory, Positive Psychology, Behavioral Economics, Clinical Trials Design, Program Evaluation, Human-Centered and Instructional Design, Gamification and N-of-1 Individual Science methodology. Dr. Schwartz is co-inventor on pending patent to enhance personalized evidenced-based medical and non-pharmaceutical micro-interventions. The invention leverages predictive population statistics, AI, wearable sensors, and N-of-1 simple-to-understand accurate personalized IndividuALLytics Quotients™ (IAQplus™) to give medical professionals new level of personalized predictive analytics cost-effectively to aid improved productive patient conversations and better outcomes. This cloud-based Software as a Service solution can easily be added to health and chronic disease apps to power better outcome results and improve measurable value delivered.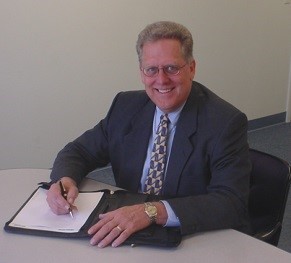 Collin Garstang
Co-Founder, Chief Growth Officer
Collin has led marketing and sales growth strategies in solar, software, engineering, life science, and manufacturing industries. He has helped companies grow in difficult times and despite limited resources as a veteran in marketing and sales with a focus on providing an organized and disciplined approach to integrating both into the overall business plan. He has successfully led all aspects of companies' growth, including marketing, sales, business planning and development, major account penetration, channel expansion, marketing communications and recruiting. In addition, he has managed change with marketing and sales teams, directed strategic growth plans, integrated product diversification and initiated strategic global sales realignment to increase competitive position. Previously, he held a variety of domestic and international marketing and sales executive positions with General Electric, Gates Energy Products, W.R. Grace, Raybestos-Manhattan, United Solar Systems and a HP reseller. He has a degree in Marketing from the University of Massachusetts.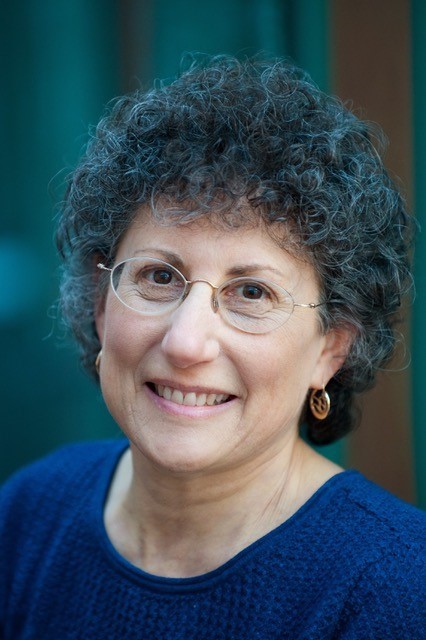 Janet Greenhut, MD, MPH
Chief Medical Officer
Dr. Greenhut is a physician with 20 years of clinical experience in primary care and preventive medicine and 17 years of experience developing digital health coaching programs for physical and mental health. Her clinical experience includes working for the US Public Health Service in an underserved area and is maintaining a private practice in Ann Arbor, Michigan. She worked for HealthMedia starting in 1999 helping to develop a suite of innovative online health behavior change and disease management programs. She continued with the company as Medical Researcher and Consultant through its acquisition by Johnson & Johnson in 2008 until 2012. In 2013-2014, Dr. Greenhut worked for the Health Management Research Center at the University of Michigan developing a health risk assessment. She returned to J&J Health and Wellness Solutions in 2014-2017 as Medical Consultant. In 2018, Dr. Greenhut co-founded a nonprofit company, Narrative Dimensions, which offers workshops for people who are dealing with the challenges of chronic illness.

Jed Goldart, MD
Director, Behavioral Health Care Integration
Dr. Goldart is a Board Certified psychiatrist physician executive leader with 25 years' hands-on experience building and leading health care management/delivery endeavors — using knowledge and know-how to drive health care organization performance improvement through re-engineering solutions innovation for delivering Quadruple Aim defined health care value, defined as meaningful, measurable, sustainable improvement in population health ⏤ with optimal patient, provider, payer, and stakeholder service experience and satisfaction ⏤ delivered at lowest possible cost. His physician executive leadership roles for nationally recognized health care management organizations include Magellan Health, Evolent Health, The Advisory Board Company, Optum Behavioral Health Solutions, APS Healthcare, Value Behavioral Health, and The Prudential Insurance Company.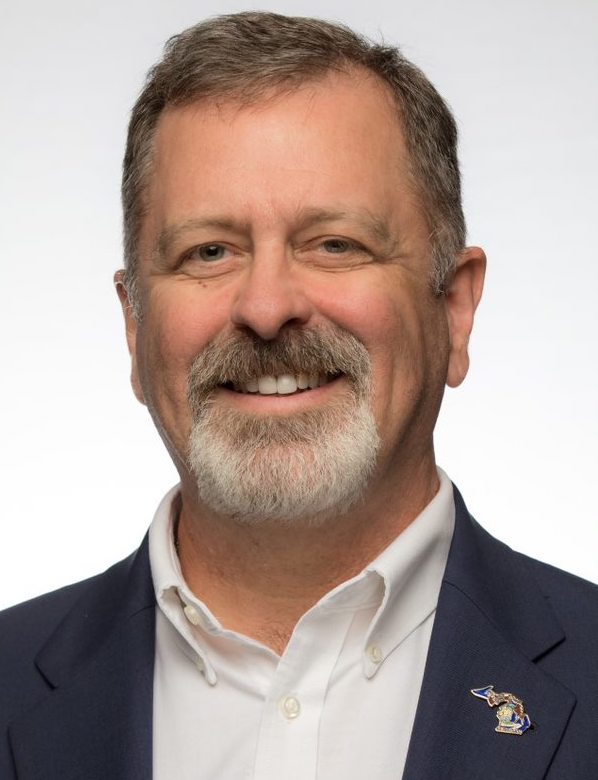 Scott Larsen
Chief Information Officer, & CISO
Scott Larsen, MBA, CISO, Chief Information Officer, has over 30 years of leadership in information technology and cybersecurity. He has led information technology and cybersecurity teams in several economic sectors including healthcare, industrial, government, and higher education. He is recognized as an expert leader in healthcare cybersecurity and is a member of the consortium that developed the Michigan Healthcare Security Operations Center (HSOC). He is Founder and President Emeritus of the Michigan Health Care Cybersecurity Council, Inc., (MiHCCi ). Scott was instrumental in developing the Security Awareness program for the State of Michigan that received a national award from the National Association of State CIO's (NASCIO). He is Co-Author of the Cybersecurity Disruption Response Strategy for the State of Michigan, which has been used as a national model for state government. He has also been published in several online magazines and has been interviewed by several media outlets on cybersecurity topics. He has also served as a guest speaker at several security conferences and events including the North American International Cyber Summit. He is also an Adjunct Professor with over 23 years' experience teaching Computer Programming and Cybersecurity while serving at several Michigan institutions such as Spring Arbor University, Jackson College, and Lansing Community College. He holds a Master's of Business Administration degree in Strategic Leadership from Spring Arbor University and a Bachelor's Degree in Finance/Computer Science from Northern Michigan University.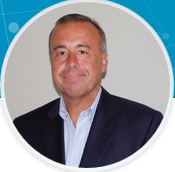 Dave Crosbee
Account Management
Dave's competencies include thought leader development and engagement, strategic planning, brand differentiation, direct to consumer advertising and customer retention. Dave is adept at analyzing the pharma and provider marketplace as it relates to mHealth (mobile health) initiatives to determine issues, needs, opportunities, desires and concerns. Dave's accomplishments include the development of the Restasis direct to consumer advertising campaign, development of the Restless Leg Syndrome market for Glaxo's brand Requip, the launch of Glaxo's brand Zyban for smoking cessation and consulting with Allergan Pharmaceuticals to help shape their marketing strategy for several Botox's therapeutic indications including migraine and overactive bladder. Dave was one of the founders of HealthMedia, a spinoff from the University of Michigan that was the first company to apply science-based behavior change coupled with the ability to personally tailor messaging on a mass scale that lead to several pharmaceutical company strategic customer relationships worth millions of dollars.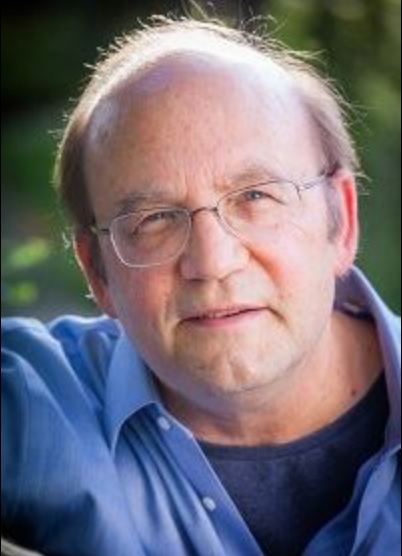 Andrew Klein
Software Application Development Manager
Andrew has managed software development as an Application Development Manager, Product Manager and Project Manager for over 25 years. Companies he has worked for include Capital One, Disney, CA and Wells Fargo. Technologies include rich web front-ends (e.g. Angular, React), data-driven web applications (Java, .NET, Python, NodeJS), business intelligence, content management, APIs, interfaces and native mobile apps. Before he was a manager, Andrew was a Senior Web Developer for several interactive agencies.
Jeremy Albright, Ph.D.
Statistics and Data Visualization Advisor
Founder and CEO of a data science consulting firm. He has over ten years of experience working with clients from business, finance, government, and academia to glean actionable insights from complicated data. For example: (1) a multinational market research firm relied on slow, error-prone process of manually creating and summarizing data collected from its clients, so Jeremy led development of an app to automate the data management and certain analytic steps, reducing tasks that took days down to seconds and saving the company tens of thousands of dollars in labor costs per year; (2) New Jersey-based hedge fund sought assistance determining optimal machine learning algorithm to predict movements in US equities, so Jeremy developed a deep learning-based model that has consistently outperformed the larger market for nearly two years, including during periods of high volatility, and helping the fund continue to attract new investors; and (3) Legal counsel required expert statistical testimony on behalf of a whistle-blower in a case alleging fraudulent Medicare billing. Albright's data analysis and opinions were used in negotiations that led to a $35 million settlement favoring the whistle-blower. Jeremy has led the robust use cases to combine population health (group average) and individual (N-of-1) science and early computer simulations to support product and solution development.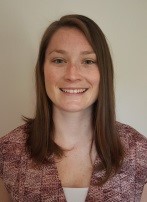 Brigid Byrd, Ph.D.
Bio-psychosocial Health Consultant and Connected Care Researcher
Research in Kinesiology with a specialization in Sport and Exercise Psychology from Wayne State University. Throughout her academic career she has developed expertise in the biopsychosocial model of health, behavioral science as applied to sport and exercise settings, measurement assessment and research methodology. Brigid has experience assessing psychosocial factors associated with exercise and health antecedents and outcomes in various populations including elderly adults, disabled athletes, NCAA Division I athletes, novice exercisers, and underserved children. Her expertise aligns with IndividuALLytics' goal of providing best practices regarding exercise and psychosocial measurements to enhance digital health applications.
Science and Business Advisors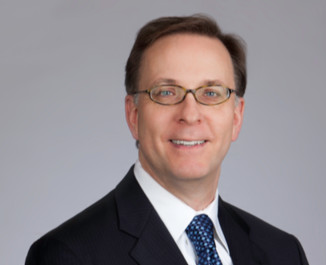 Dan Bober
Digital Health and Business Development Advisor
Senior commercial real estate and operations executive with extensive experience in private and small and large cap public environments. Creative strategic planner with a demonstrated ability to execute from start-up through stabilized phases of corporate growth. Proven change agent, with a track record of success recruiting, developing and managing diverse teams across both national and global office footprints. Key areas of expertise include: Strategic Planning | Operations Management | Commercial Real Estate | Leadership | Mergers & Acquisitions Continuous Process Improvement | Offshoring & Outsourcing | Human Resources Management.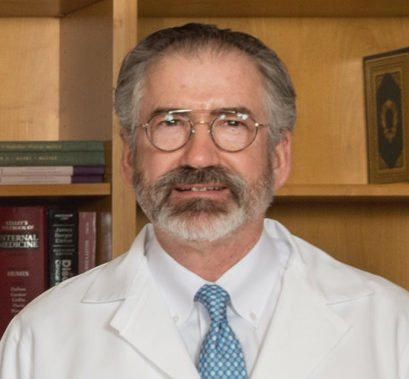 Dr. Tim Laing, MD MACR
Medical Advisor
Dr. Laing served as a rheumatologist at the University of Michigan Health System for 33 years and is the former Vice Chair of the Internal Medicine Department. Clinical operations and revenue cycle oversight were among his administrative areas of focus. Nationally he has been a member of the board of directors of American College of Rheumatology (ACR), chaired the Government Affairs Committee and has been elected as a Master of the ACR. For the past ten years he also been the ACR delegate to both the AMA Current Procedural Terminology Committee and the AMA RVS Update Committee. A member of the Michigan Angel Fund, he has also been an active investor in early-stage companies.
Dr. Gordon Guyatt
Evidence-Based Medicine and N-of-1 Science Advisor
Gordon is a McMaster University Distinguished Professor. His work has focused on Evidence-based Medicine and promoting high quality health care without financial barriers for all Canadians; his Order of Canada citation acknowledges both contributions. He has been honored as Canadian Institute of Health Research researcher of year and a member of the Canadian Medical Hall of Fame. He presents on these topics internationally and he is cited often on N-of-1 science and evidence-based medicine.
Neal Fairbanks, CIO
Technical Advisor
Neal is a Senior Software Product Development Leader. He is an experienced enterprise software developer and manager with product development, SaaS, Cloud, HIPAA, high security, AI/big data, and mobile expertise. Neal manages programming team to hit key quality and time milestones. For example, his team supported implementing medical application with one of the first Microsoft SQLserver implementations that was truly HIPAA compliant personal information management system for a client.
David Weaver
Medical Device Business Development Advisor
David has managed the launch of numerous products into the life sciences global marketplace for over 30 years as a business development, sales and marketing executive. He has helped companies raise angel, VC and public (IPO) capital to take their products/services from concept to the commercial market. After 10 years with a J&J company, he was recruited to conduct a turn-around of a Warner-Lambert division in a flat market which was completed in one year.
Other Key Team Members/Partners/Collaborators
Personal Care Team partners – Family members, friends, and others supporting health care change goals in the healthy, at risk, and ill populations and individuals.
Patient-Consumer Health Community Leaders – Advocates for chronic condition, health and quality of life improvement
Alzheimer's Disease/Dementia Medical and Care Leaders – Expertise on special needs for ALZD/ALZ patient and family caregiver care
Digital Health Application Software Partners – Selection of the best quality and easy to use tools including Fitbit, GenusConnect and Welkin Health.
Wearable/Portable/Medical Device Sensor Partners – Cost effective, easy to use key data collection Fitbit
Non-Medical Home, Respite Care and Nursing Home Partners – Able to offer point of patient care with increased value
Health Care System Partners – Develop best in class complex chronic condition capabilities with ability to optimize quality of life improvements, IAQplus Care Providers
Payer Partners – Use validation to demonstrate improved health, quality of life, with good ROI/utilization
Domain Expert Partners – Chronic disease & disorder experts leading patient centric engagement
Pharmaceutical Consultants – Brand manager, Clinical Trial leaders, and Pharmacist with drug launch expertise with digital health service wrap expertise
Pharmaceutical/Bio-Tech Partners – Visionary collaborators looking to leverage personalized behavior treatments with traditional treatments and help bridge genetic knowledge and lack of knowledge for complex conditions via identified behavior phenotypes